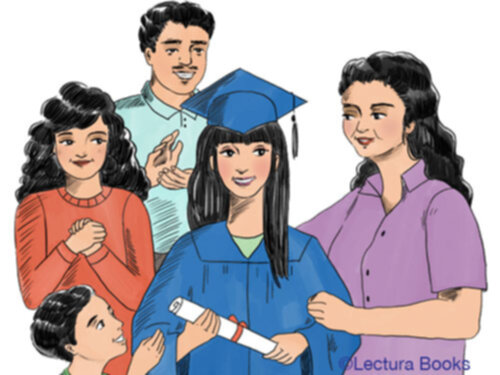 4) Lending Library Kit – Middle / High School
$600.00
Our College Awareness Kit is perfect for Middle or high school parent involvement programs and addresses familial themes and starts the conversation about college and the future. The program support parents and students in discussing next steps after high school, whether it's college or vocational training, or working.
Description
Bilingual books for Middle / High School Children
40 Chapter Books and program materials for trained providers
Middle / High
This program set will help parents and students learn the steps to go to college. Practical strategies starting in middle school through high school are included in our literacy program and training.
Graciela's Dream is an award-winning chapter book and is a novela-style format. Attend a workshop to learn how to implement this program for College Awareness with English Learners.