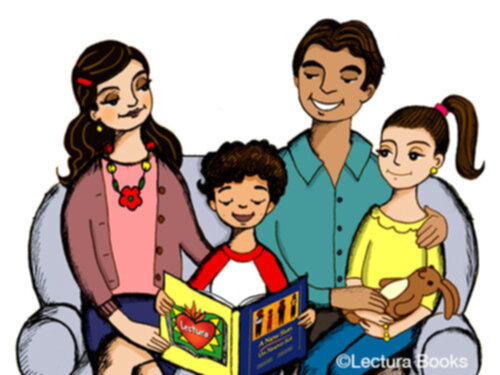 3.2) Bilingual Library – Elementary, Semester 2
$1,600.00
Our elementary programs engage parents in reading with their elementary-aged children. This library collection is a continuation set for The Latino Family Literacy Project, Semester 1. Parents who have graduated our program training will enjoy continued reading with their kids at home.
Description
160 Books
Elementary Program, Semester 2
This is a continuation program set for graduating parents who have completed the Elementary Program, Semester 1 for The Latino Family Literacy Project.
The titles used in Program 3.2 Elementary, Family Stories Second Semester, are:
• The Oldest House in the USA / La casa más antigua de los Estados Unidos – The oldest house in the USA was built in the 13th century. Over time it has been home to many different people, and perhaps most famously, a ghost or two.
• Teo in Palo Verde / Teo en Palo Verde – Teo moves to a new neighborhood and quickly makes friends. One day, he commits an act of compassion towards a little girl and her grandmother.
• Boy Zorro and the Bully / El niño Zorro y el peleón – Boy Zorro helps children understand that bullying is hurtful and wrong, but when everyone does their part, it can be stopped.
• Letters Forever / Cartas para siempre – When Camila's grandfather moves to Mexico, they write letters to each other.
• Where Love Begins / Donde comienza el amor – An oral history about a girl growing up with her family in Bernalillo, New Mexico. Written in the form of a poem, it combines family love with deep historic roots.
• The Art of Memory / El arte de recorder – Ten artists describe their most memorable childhood recollections. They take brush, pencil, pen, paint, and charcoal to create captivating images to accompany their stories.
• Teo Goes to the Circus / Teo va al circo – Teo and his family go to the circus, with its clowns, animals, singers, candy, and trapeze artists. By a twist of fate, Teo himself becomes part of the show under the big tent.
• Tom Max in the Wild West / Tom Max en el viejo oeste – These are true stories of a boy growing up in old New Mexico, when it was a place where broncobusters lived, families gathered water from rivers and wells, and children chased jackrabbits in the open desert.