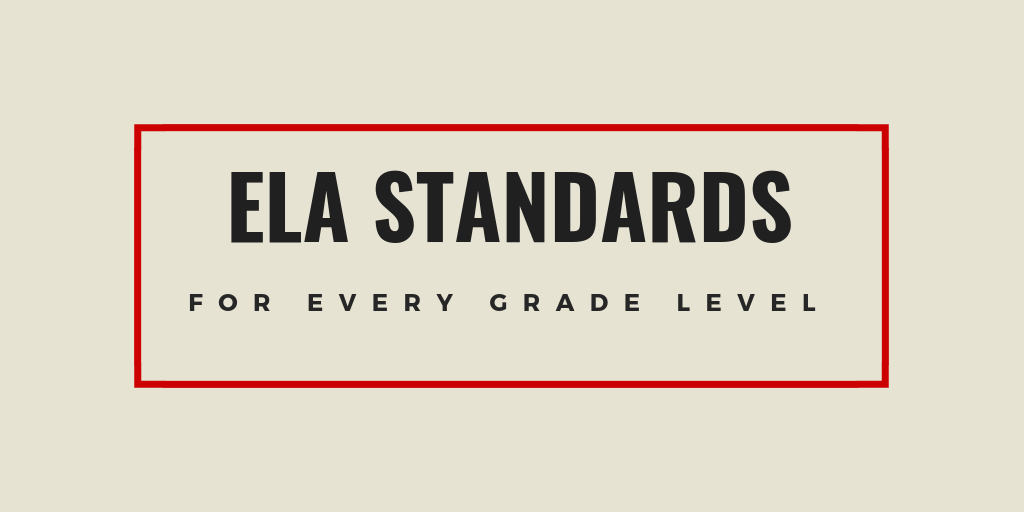 English Language Arts Standards or ELA Standards are a set of guidelines established by the Department of Education as part of Common Core.  These standards are put in place to promote literacy skills and other concepts such as writing, speaking, and listening. ELA standards aim at promoting college and career readiness.
About ELA Standards
The College and Career Readiness Anchor Standards serve as the base for ELA Standards. They outline grade-specific standards for core knowledge and literacy skills in literature, social studies, and the sciences.  The standards encourage critical-thinking, analytical, and problem-solving skills. These skills not only prepare students for school and college, but they also prepare students for college and life.
ELA Standards
ELA Standards state what students should be learning at every grade level.  Creating these standards allows teachers and parents to better understand Common Core.  These standards make it easier for teachers to support the educational experience of students.
According to the Common Core State Standards Initiative, The ELA Standards are as follows:
Research and evidence-based
Clear, understandable, and consistent
Aligned with college and career expectations
Based on rigorous content and the application of knowledge through higher-order thinking skills
Built upon the strengths and lessons of current state standards
Informed by other top-performing countries to prepare all students for success in our global economy and society.
ELA Core Standards In The Classroom
ELA Standards are easy to put in place in the classroom.  Organizations such as The Latino Family Literacy Project  offer resources, webinars, and workshops that give teachers guidance and ideas on how to implement ELA Standards in a diverse classroom with English Language Learners (ELLs).  Additionally, teachers can visit the Common Core State Standards Initiative's website, which provides a wealth of information regarding ELA Standards and precise, grade-level information.