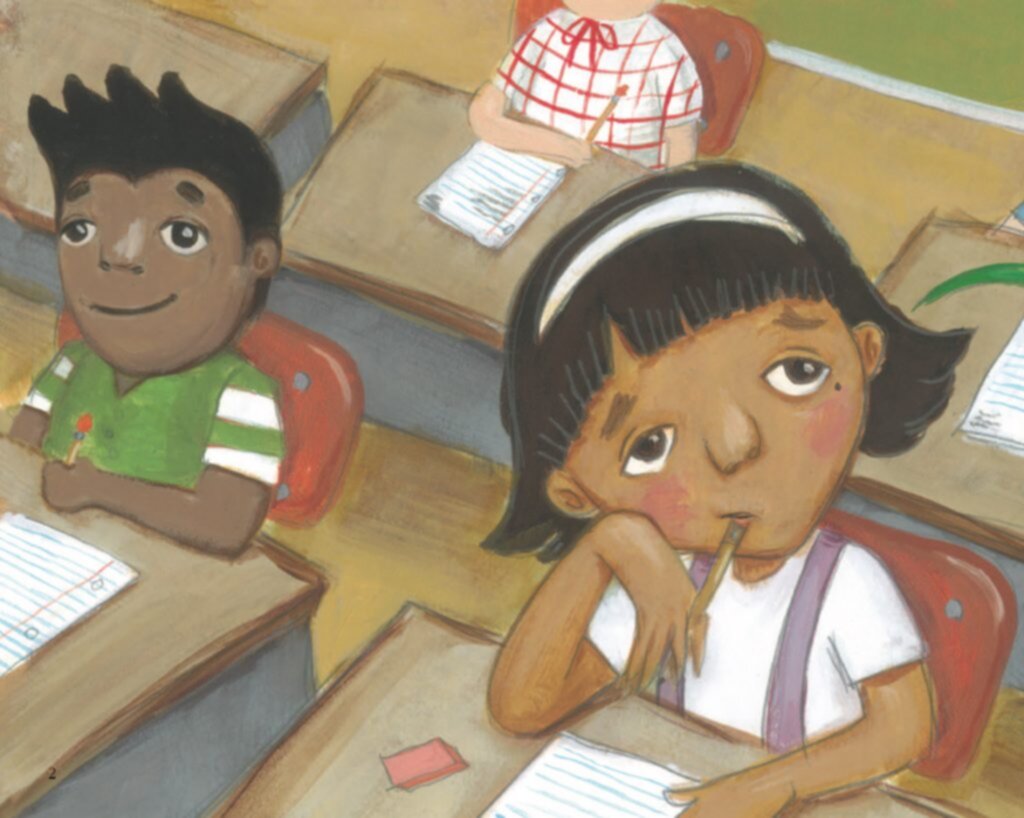 In today's U.S. publishing world, there are very few bilingual children's books for families whose parents' first language is Spanish and whose children are learning English in school. These families rarely see themselves and their stories in the children's books used and distributed at their schools, stocked in their local libraries or sold in bookstores.
Based on research and personal experience, Katherine Del Monte decided to tell family stories by combining English and Spanish with culturally-relevant content and created Lectura Books.
"My goal is to tell the stories that are overlooked by mainstream publishers," explains Del Monte. "I want to publish bilingual books that connect families to their stories. I want to showcase the brilliance and wisdom of their stories. My goal is to inspire family reading in the home. The parents will read these bilingual books in their native Spanish while their children will be learning to read in English. This helps foster engagement and oral literacy, which English-language learners need in order to transition to reading print."  
The numbers speak for themselves. More than 25 percent of all K-12 students in the U.S. are Hispanic and often bilingual with Spanish being the main home language. Of all English-language learners, known as ELLs, Spanish comprises approximately 80% of the home language. For comparison, the next two major home languages for K-12 students are Arabic, which is about 4%, and Chinese, which makes up 3% of all ELLs.
In California, 54.3% of the students in K-12 are Hispanic while in Texas they account for 49% of all students. English use is on the rise among Hispanic students across the country yet the Pew Research Center reports that about six-in-10 say they still use Spanish on a daily basis.
Del Monte began this work with her graduate thesis focused on family stories for parent involvement. It started with a family reading program called The Latino Family Literacy Project for Latino immigrant parents and their children attending school. The Project went on to train thousands of teachers to work with Spanish-speaking families in their schools and has now spread into 20 states throughout the country using a cultural competency model.
The Latino Family Literacy Project received a White House Bright Spot Award in 2016 and has been recognized across the country for its successful work including receiving the 2019 Delaware State Superstar Educator Award. The Project's work in schools has been covered in numerous publications and outlets including the Chicago Tribune, the Houston Chronicle, the El Paso Herald-Post, EdSource, and the Orange County Register.
Lectura Books titles have won many awards including the Moonbeam Award, the Independent Publishers Award, the International Latino Book Award and has been listed on the prestigious Texas State 2X2 Reading List. Its books have been reviewed in Kirkus Reviews, School Library Journal, Midwest Book Review, and several other major book review publications.
A popular title is the award-winning book, The Shark That Taught Me English. It's the story of a young immigrant girl who comes to the U.S. in second grade and doesn't speak English. She then learns English in a very sweet way thanks to her teacher. Parents and children can both relate to the story and it provides a basis for parents and their children to share their
With books such as The Shark That Taught Me English, Lectura Books plays a unique role in American publishing by creating culturally sensitive story books for Spanish-speaking children and their families.
Lectura Books is expanding its range of offerings by rolling out 24 new leveled readers this fall, featuring multicultural characters as well as non-fiction titles in Spanish and English.