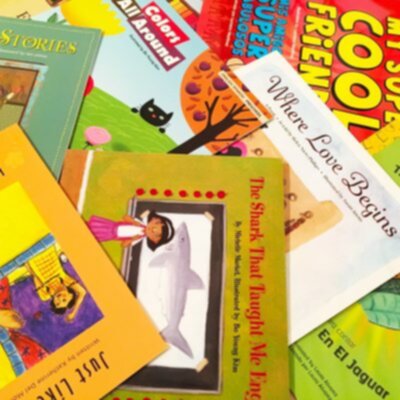 Mixed Levels – Lending Library
$1,500.00
Our bilingual picture books for children and parents can be used for classroom use, or with parents, or to build school libraries. This set includes 8 preschool/kinder, 17 Elementary, and 2 teen chapter books.
Description
Multicultural Bilingual Books | Lending Library
162 Books
Preschool and Elementary levels combined
We offer award-winning books that are fully bilingual and engaging to parents and children. With Spanish and English vocabulary throughout the books, Spanish-speaking parents can develop strong vocabulary with their children, while English speakers in a Dual Immersion program can develop strong Spanish vocabulary.
We have hand selected multiple copies of the lending libraries into one set. Below are the following book titles:
A New Sun
Boy Zorro
Family Stories
Just Like My Sister
Letters Forever
Maria de Flor
Telma, The Little Ant
Flores Family Café
The Oldest House in the USA
The Shark That Taught Me English
The Art of Memory
Teo and the Brick
Teo Goes to the Circus
Teo in Palo Verde
Tom Max in the Wild West
Where Love Begins
Vines of the Earth
Amazing Mama
The Many Faces of Max
I See the World
The Spots on the Jaguar
My Super Cool Friends
Birdie Flies Away
Colors All Around
Fun with ABCs
Graciela's Dream
Carlito's Story