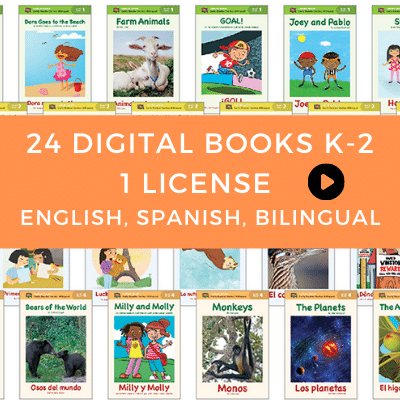 Digital License – 24 Digital Books – 3 formats
Digital License – 24 Bilingual Digital Books in English, Spanish, and Bilingual
Hosted on a web-based platform
1 User License
1 Year Term
Unlimited Use for 1 Person
View our matching printed books
Description
Upon purchase of this license you will be prompted to enter a username and password to create an account.
These account details will be your login for this website to access the Digital Readers Series.
Use the Login and My Account links in the sidebar to access your membership area.
Once on the membership page, you will have access to 24 digital books in English, Spanish, and Bilingual digital books.
View our matching printed books