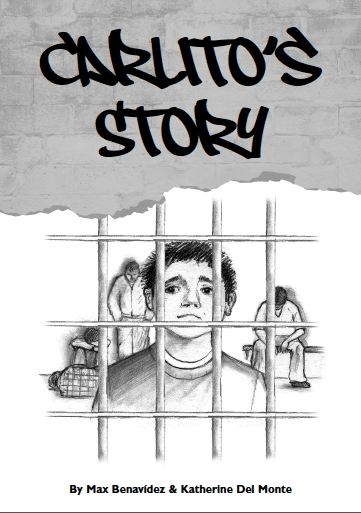 5) Carlito's Story Kit, A Youth Violence Prevention Program
$600.00
13-year-old Carlito starts to hang around the wrong crowd of kids. His family faces a crisis: what can they do to save their son from gang life? This is a story that will hold the attention of middle and high school readers and parents alike.
The program curriculum will help parents and students understand the signs of gang activity, addiction, peer pressures and focuses on turning the corner to a more productive life.
Description
Youth Violence Prevention Program
A Youth Violence Prevention Program
40 Chapter Books included in Kit
Youth Violence Prevention for school programs. A great way to start a dialogue with students is through Carlito's Story.
Program Kit:
Includes a Curriculum Binder, Powerpoint with audiobook, binders, books and planners.
• Ages: 11-16
• Specs: Black and white pages (52 in English and 54 in Spanish), 4" x 6"
• Soft cover: 978-1-6044