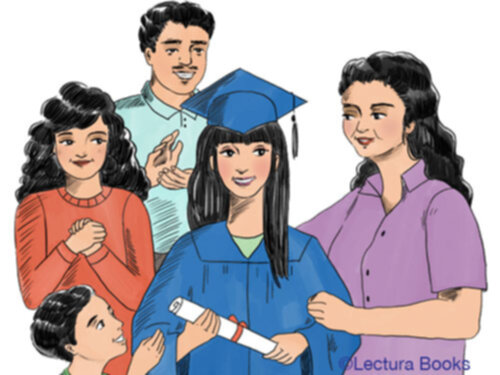 This effective interactive parent & student program is designed to build early college awareness by exploring the cultural and familial situations that arise within Latino families. By telling the story of one family's journey from middle school to college,
Graciela's Dream
introduces families to the college-going process and demonstrates how to turn the dream of college into a reality. The college planner incorporates cultural and learning-style differences in order to involve families in the college-application process.
Graciela's Dream
helps place underserved students and their families into the "college information loop."
The program includes an engaging chapter book (in both English and Spanish) with illustrations and an interactive parent- student journal that introduces key educational terms. A step-by-step Teacher's Guide with English As A Second Language curriculum is also included. Parents and their middle or high school kids will meet once a week for 6 sessions to read the chapter book and learn about how to prepare for college. They will be provided with a journal activity that will open the lines of communication and better understand the process of preparing for college while developing English-language skills.
---
Learn More
---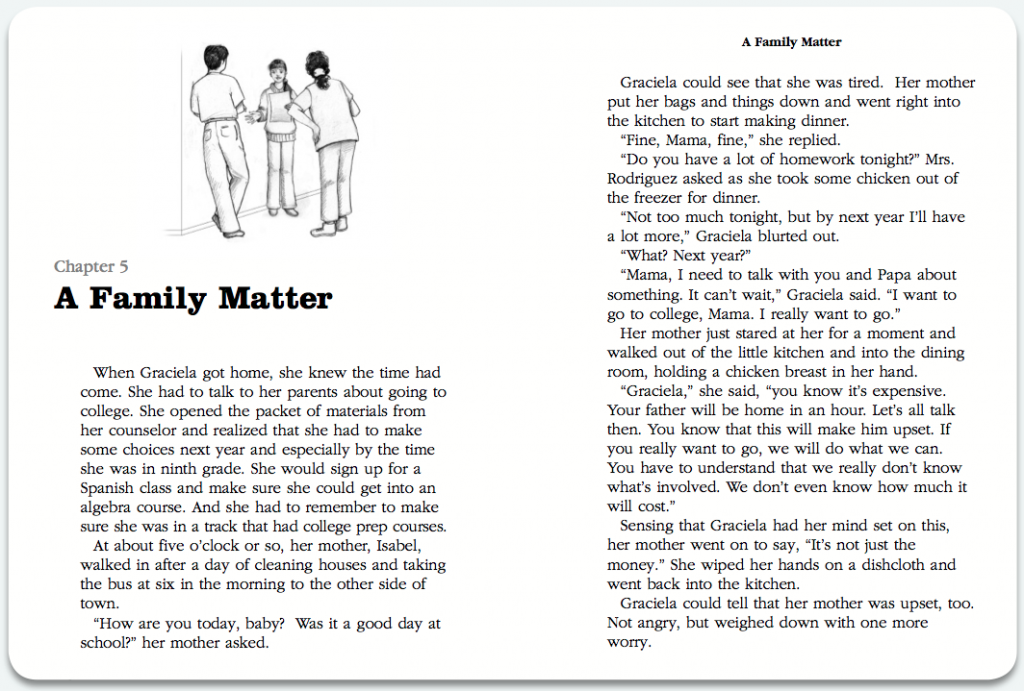 Sample: Graciela's Dream: One Family's Journey to College