The Oldest House in the USA was named an award-winning finalist in the Children's Non-Ficiton category for the 2014 USA Book Awards: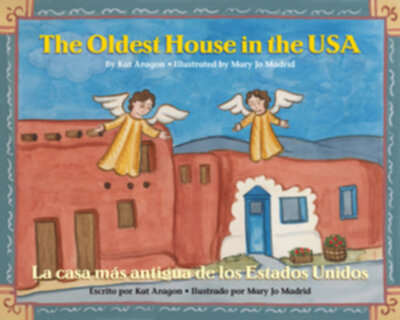 The story is about the oldest house in the Untied States located in Santa Fe, New Mexico and written by Kat Aragon, was first built in the 13th century and inhabited by indigenous people and Spanish settlers. It still stands today.
The Illustrations are also worth mentioning as award-winning artist Mary Jo Madrid captures the beauty, culture and history of New Mexico.
Watch the book trailer for The Oldest House in the USA to give you an idea about the rich history of this house.
The Oldest House in the USA also received an International Latino Book Award for Best Educational Children's Book. You can order the book here at www.Lecturabooks.com