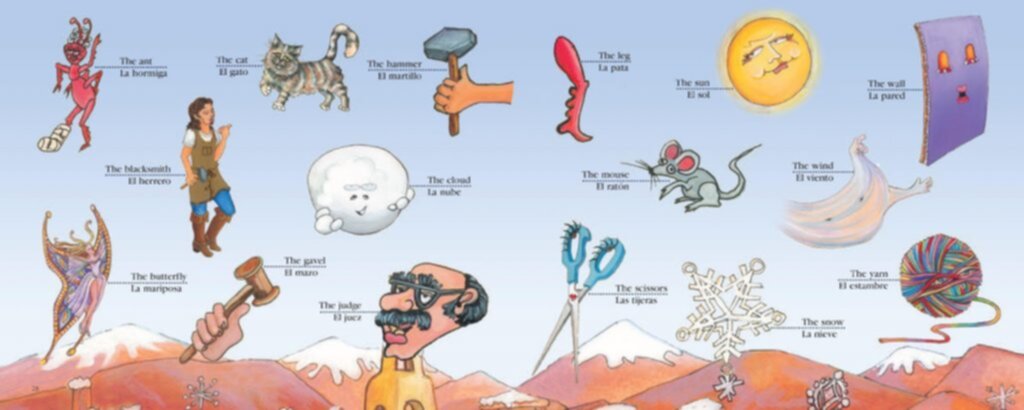 Some people believe that learning two languages at the same time is harder than learning one language.  However, that is a huge misconception. Bilingual children develop language abilities differently.  Learning two or more languages at once is not harder than learning one language. Furthermore, it does not cause confusion in children. Children are very intelligent and learn to differentiate between the two languages being learned.  In fact, bilingual children are learning twice the amount of content than monolingual learners, as they are learning double the amount of vocabulary, grammar, and language skills.
One of the simplest and fastest ways to learn a language is through language immersion.  With the immersion technique, children take in all the sounds and meanings of words in both languages.  So after that, they are able to speak fluently in both languages. It is also helpful if parents can assist their kids in learning two languages. If parents don't know two languages themselves, they might consider learning alongside their kids. Many schools are focusing on learning in two languages, or providing ESL classes to parents to assist their kids in learning new English vocabulary.
Just as children are able to learn speaking two languages at once, they also are able to learn how to read and write in two languages at once.  Despite each language having different alphabets and different sounds to some letters, children have the ability to quickly distinguish between languages.  
Reading bilingual books to and with children learning two languages is a great way to reinforce the language skills they are learning.  Bilingual books also help to strengthen bilingual literacy skills. Lectura Books offers an array of bilingual books for children of all ages.  Additionally, the Latino Literacy Project offers workshops and webinars that provide educators and parents with the skills needed to help bilingual children to succeed academically and linguistically.