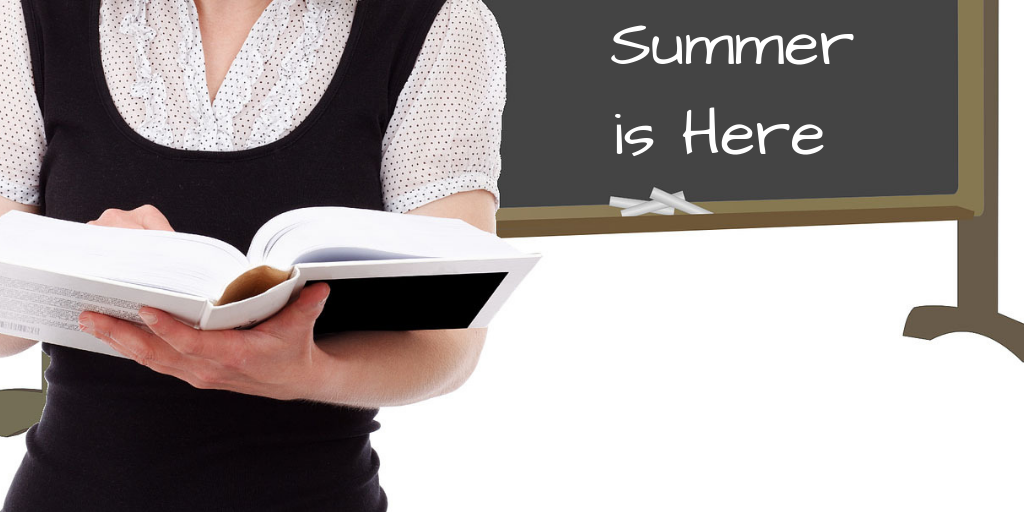 Teachers are always on the go. So, it's no wonder that teachers enjoy keeping busy during summer break with a summer job or two! In addition to earning some extra money, you get to hone your skills and get out of the house for a while.  There are quite a few companies that offer teachers part-time summer employment that is both flexible and rewarding. Take a look at these interesting summer programs for teachers.
EF International
EF International offers a summer program that affords teachers the chance to work with students from around the globe in their hometown, or abroad.  You can teach English As A Second Language (ESL) courses to international students who've traveled to the US for the summer or you can travel aboard and teach those same ESL courses to students in their home country.  If you're working with Spanish-speaking ESL students, we recommend checking out Lectura Books' offerings of bilingual books for kids of all ages.
Interlochen Institute for the Arts
The Interlochen Institute for the Arts is a fantastic summer option for teachers of the arts.  The famed Interlochen Institute for the Arts is located in Michigan, and they host a summer camp every year.  Said camp draws over 3,000 students from around the world every summer to gain knowledge in visual arts, creative writing, music, drama, and more.  This is quite a fulfilling job as you get to teach what you love to promising art students who appreciate everything they are learning.
AmeriCorps VISTA
The AmeriCorps VISTA Summer Associate program is fantastic for teachers who want to travel and give back to a community in need.  This program allows teachers to participate in AmeriCorps projects for 8 to 10 weeks during the summer.  To prepare yourself for this summer excursion, you can check out resources such as The Latino Family Literacy Project, which provides teachers with information regarding culture and norms of Latinos and other English Language Learners (ELLs).  If this sounds like a great way to spend your summer, in exchange for your work you'd be given a living allowance and a stipend or an Education Award upon completing the 8 to 10-week program.  This is a great way to start paying off your student loans.
Standardized Test Instructor
Do you remember what it was like taking the dreaded SAT, ACT, or GRE?  It was a pain in the neck, wasn't it?  Since you know just how difficult taking standardized tests are, wouldn't you like to help students prepare for one of these tests?  If the answer is "Yes," check out companies such as The Princeton Review, Huntington Learning Center, Kaplan, or Sylvan Learning.  In addition to teaching prep courses for standardized exams, these companies oftentimes have positions for instructors of specialized subjects.
Upward Bound
Teachers who are interested in working with high school students from marginalized backgrounds should take a look at Upward Bound.  This federally funded program has many job openings for positions such as mentors, teachers, and counselors.  Typically, Upward Bound works in conjunction with universities and colleges, so check your local higher education institutions to see if they are partnering with the organization.