Improving vocabulary for school by reading and talking together as a family might be understood by many middle class parents, but it's not so obvious to low income families, who may not have a middle class understanding of parenting, language development, and academic success.
In the United States, we have a fast growing demographic of English Learners. The majority of English Learners is the Spanish-speaking learner, where Spanish is spoken at home. The kids may be learning English quickly at school, but parents may not be learning English at the same rate, which sometimes can create a rift in communication, parenting, and participation at school events. In addition, if a child surpasses the parent's educational attainment, it may create a challenging situation between child and parent. What is a Spanish-speaking parent to do? Learning English is a process and the parent's educational attainment does impact how fast they will acquire a second language.
What we do know is that the more a parent reads and talks to their child, the stronger the vocabulary. And vocabulary is the key indicator of success in school, which parallels the reading process. At Lectura Books, we publish in two languages to include Spanish-speaking parents in the academic process, to foster stronger vocabulary in first language, so that a second language can be acquired. Two languages in a book will also benefit parents and kids who are trying to learn Spanish.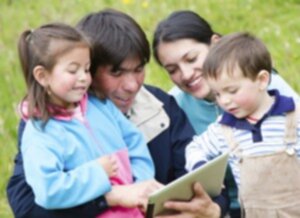 In 1995, researchers Betty Hart and Todd R. Risley published a groundbreaking study that found that there is a 30-million word gap between children from low-income families and children from higher-income families. They called it "the early catastrophe." This lack of words sets the stage for everything that would come later in a child's life. They discovered this by conducting their research in the homes of families.
Through their home-based research, Hart and Risley made two important discoveries. Not only was there a wide discrepancy in the number of words, there also was a wide qualitative difference in what was said. They found that higher-income families provided their children with many more words of praise compared to lower-income children.
In 2009, Dana Suskind, a pediatric surgeon in Chicago, founded the Thirty Million Words Initiative (TMW). Her goal is to close the word gap. By working with the Chicago Public Library and the local Children's Museum, Suskind's TMW is creating enriched learning environments to address the problem.
About two years ago, Katherine Del Monte, the publisher of Lectura Books, heard about the 30-million word gap and decided to help address it by publishing a collection of bilingual books called Baby Talk Board Book Series®. The goal of the five-book collection is to encourage parents to talk to their babies in Spanish, and to learn English vocabulary together with their Infants and Toddlers.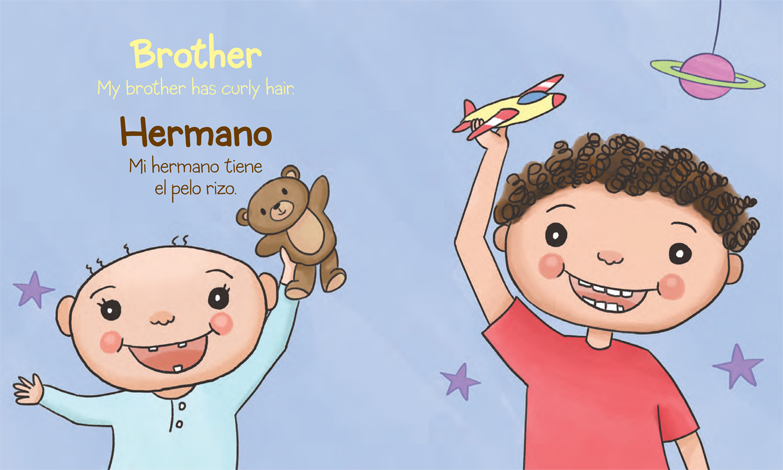 The Baby Talk Board Book Series has fun images for infants and toddlers, and engaging facts to hold the interest of the parents. The positive and enjoyable aspects of the books and the eye-catching illustrations will lead to more positive interactions between parent and toddler.
These books are innovative because along with the vocabulary with corresponding images, there is a fact about the image. This helps to create more interest and discussion of the book, for both parent and toddler. It's one solution to the word gap situation with parents who may not know the importance of reading and talking with their babies or toddlers. It's equally engaging to all parents and kids and is a wonderful resource for a bilingual household or dual immersion school program.
You can learn more about the Baby Talk Bilingual Board Books® at www.Lecturabooks.com.
Another resource for parents who are English learners is our Family Phonics books.
Please take a moment to find out what Lectura Books has to offer.