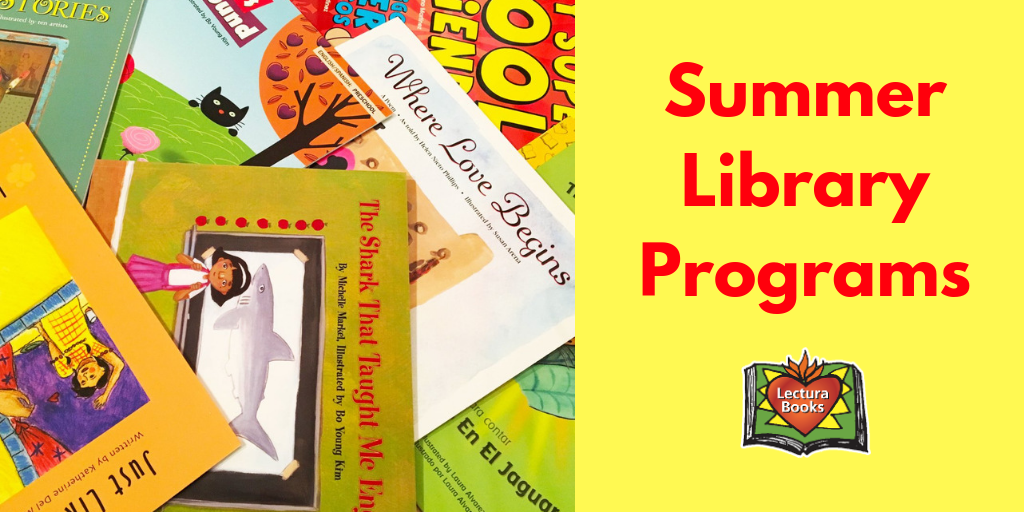 Long summer days and reading were made for each other, even though most kids don't think so!  Reading is a fantastic summer activity.  Not only does reading keep kids busy, but it helps kids academically as well.  Reading is also a great way to encourage parental involvement during the summer months, as reading helps parents and children connect.
As an educator, you're sure to have heard of the term "summer slide."  This is when kids begin losing what they had learned during the school year, as they are disconnected from educational activities and learning during the summer.  It is said that kids can lose up to three months of literacy skills during the summer break.  In turn, said kids are below grade level at the beginning of the upcoming school year.  Encouraging students and parents to participate in summer reading programs can prevent the "summer slide".  Take a look at these free summer library programs for families and a summer full of learning and fun.
Summer Reading Programs
During the summer months, there are a number of summer reading programs throughout the U.S.  The goal of these programs is to help kids develop reading habits and encourage interest in STEM education.  The following programs have been confirmed in California, Illinois, Florida, Texas, New York, and New Jersey.
Summer Reading Challenge 2019
The Summer Reading Challenge is hosted by local public library systems.  This annual challenge includes incentivized reading, completing activities, library events, and writing book reviews.  The reading challenge gets kids interested in reading by giving them points for every book that they have read for a chance to win rewards.
It's Showtime At Your Library
It's Showtime At Your Library is the theme of the free summer reading fun program.  This summer reading program features an array of activities related to the selected theme.  Throughout the summer, there will be special events related to the theme featuring magicians, wildlife, musicians, and more.
During summer 2019, libraries across the country are celebrating space exploration in their summer reading programs.  The Collaborative Summer Library Program (CSLP).  "A Universe of Stories" will focus on inspiring kids of all ages to dream big, work hard, and believe in themselves.  This summer reading program will feature age appropriate literature and resources and aims to empower kids through reading.
The Summer Learning programs invite readers of all ages to participate in expanding their knowledge and literacy skills.  Summer learning programs are offered nationwide at various public library systems and school districts.  Whether you're a teacher or a parent, you can also get English Language Learners (ELLs) and their families involved by featuring bilingual books that showcase their ethnic origins, languages, and experiences.  Lectura Books offers an array of bilingual books that Latino kids and families can relate to and will enjoy reading.  Bilingual books will help ELLs in their language acquisition and improving their reading skills over the summer.