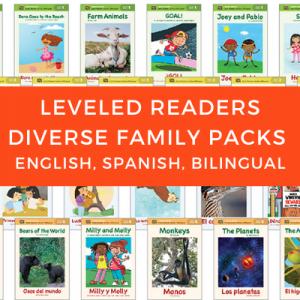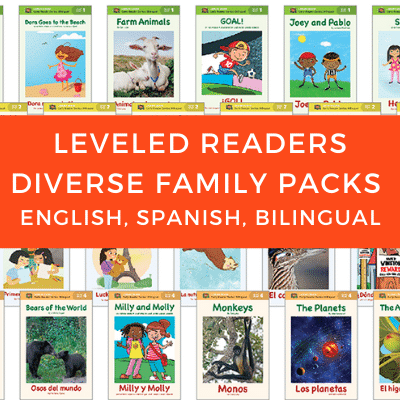 In our K-12 school system today, the use of dual language books has been growing.  Many children are learning English much faster than their parents, leaving Spanish-speaking parents wondering how to participate in the reading process with their children, particularly if a book is entirely in English.
Dual Language Books
The beauty of bilingual books is that Spanish-speaking parents can read with their kids and it will help to reinforce the students' connection to literature and the home-school connection, while supporting opportunities for language and vocabulary development, in both Spanish and English.
A book printed in English does not allow the parents to read to their children and be fully engaged. And if the book is in Spanish only, it doesn't afford the parent or the student to learn or enhance their English skills.

Lectura Books, publishes bilingual teacher curricula for The Latino Family Literacy Project and provides training for teachers to help them reach out to the Spanish-speaking parents at their school. The Latino Family Literacy Project has trained staff in more than 25 states across America.  Training can be beneficial to your school programs to strengthen the Spanish-speaking parent engagement and child interaction with reading, language and learning ESL together by offering dual language books.