Latino Holiday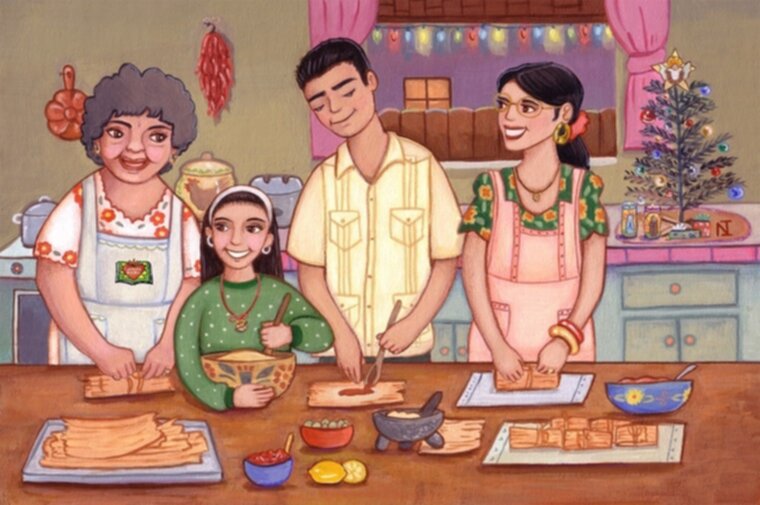 The United States is rich in many cultural and religious traditions and celebrations.  Many of those cultural and religious holidays stem from Hispanic countries. Hispanics are known for their cultural and religious devotion, and the grand way in which they celebrate their holidays – both religious and secular.  Some of the most well-known Hispanic celebrations and holidays include Cinco de Mayo, el Día de la Virgen de Guadalupe, el Día de la Candelaria, el Día de los Muertos, el Día de los Reyes, and other holidays, such as days of independence or other specific countries' holidays.
Oftentimes, educators and school staff are not aware of these cultural and religious holidays; much less, are they versed in how to celebrate these Hispanic holidays.  
Culturally relevant holiday activities for Hispanics can include a lesson plan, a field trip, an ongoing unit study, a cultural fair, a special performance, or a presentation.  If you do not know where to begin, fear not. We are here to share ideas and tips on how educators can bring culturally rich content and activities into the classroom, which will expand students' knowledge, respect, and interest in the cultures being featured.  
Recognize Little-Known Role Models

:  The most well-known Hispanic role model is, without a doubt, Cesar Chavez.  However, it is important to showcase the various accomplishments and talents of little-known historical and contemporary Hispanic role models such as

Dolores Huerta

, Sonia Sotomayor,

Gloria Anzaldúa

,

Rodolfo "Corky" Gonzalez

,

Sandra Cisneros

, and

Cherríe Moraga.

Incorporate Hispanic Holidays Into Lesson Plans

: It is easy to incorporate information regarding Hispanic holidays into existing lesson plans.  Encourage children to read books regarding the certain holiday or to create art reflecting the upcoming Hispanic holiday.

Focus on More Than Pop Culture

:   In order to give respect towards a culture, it is important to focus on more than popular icons, food, or music.  It is pertinent to create thoughtful and meaningful lesson plans that encourage learning and understanding of a culture or celebration.  There is more to Cinco de Mayo than wearing sombreros, partying, and food. Turn the holiday into an opportunity to learn more about the Mexican people, their history, and how Cinco de Mayo is about La Batalla de Puebla, which is not Mexican Independence Day.

Encourage Students To Celebrate Their Culture

:  If your students were born in the United States or their families have lived in the United States for several generations, it is a great idea to encourage them to find a holiday from the country or countries of origin.  They can create a presentation regarding the holiday and learn more about their own historical background.
As of 2016, Hispanics make up 17.8 percent of the nation's total population.  According to the United States Census Bureau, there are 57.5 million Hispanics in the United States, making Hispanics the nation's largest racial minority or ethnic group.  Organizations such as The Latino Literacy Project work with educators, families, and parents, so that Hispanic children can receive high-quality instruction and support from their parents.  The Project offers courses and webinars that help educators and school official understand the importance of culture to the Hispanic community.  In turn, the Project informs Hispanic parents about parental involvement and other tools that help their children succeed.