Boy Zorro and The Bully – Awarded Gold Medal for Moonbeam Book Award
Spanish Language Picture Book Category
Nation's only bilingual children's book publisher dedicated to Parent Involvement for English Learners
Los Angeles, CA—Lectura Books, the nation's only bilingual children's book publisher dedicated to Parent Involvement, today announced that it has been awarded the Gold Medal for the Moonbeam Book Award for Boy Zorro and The Bully.
The book focuses on what to do when a young student witnesses someone who is being bullied. It helps school staff and district administrators communicate their anti-bullying policy. The book builds vocabulary in Spanish and English, and encourages home reading and discussions for early elementary children and their parents. A school play is available FREE to download, so that teachers can work with children to perform the story.
Watch this brief book trailer below:




Young elementary age students will find comfort in this delightful story about a little boy named Benny who believes that it is his job to save the world. He helps people throughout his day, but he really has to find a solution at school when he walks into a situation where his friend is being bullied and he needs to act. The book includes an illustrated bilingual glossary of vocabulary found in the book. This book will help to foster communication between parents, students and school administrators regarding their anti-bullying policy.
Founded in 2001, Lectura Books is the nation's only bilingual children's book publisher dedicated to Parent Involvement. Together with its partner program, The Latino Family Literacy Project™, Lectura Books is committed to enhancing literacy by helping parents and children learn strong language skills and establish family reading routines. Lectura Books has received numerous awards for its beautifully illustrated titles, including the Moonbeam Award, the Independent Publisher Book Award and the International Latino Book Award.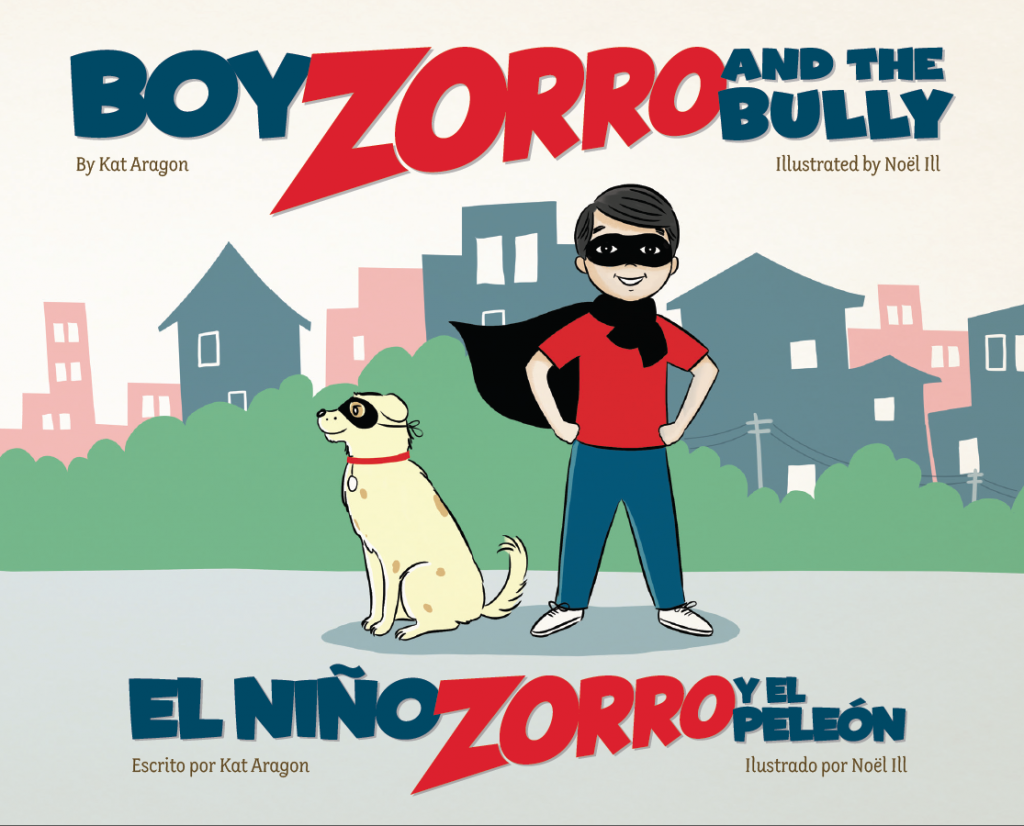 Story by Kat Aragon | Illustrations by Noel Ill

ISBN: 978-1-60448-027-6 | Paperback | $8.95
8" x 10" | Ages 5 to 8 | 24 pages
Bilingual in English & Spanish
Pub Date: September 2014 – 1st Edition
November 2014 – 2nd Edition
BUY THIS BOOK!