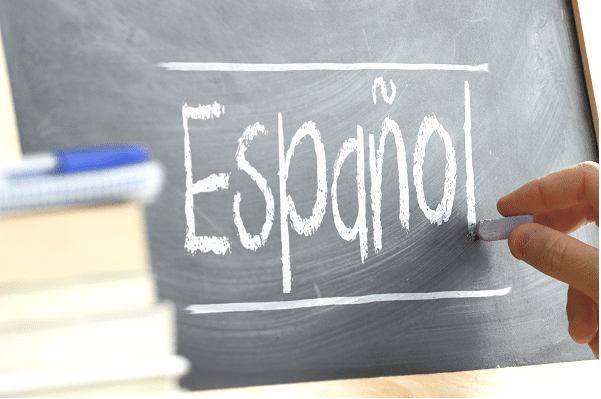 In our global economy being bilingual or multilingual is advantageous. Teaching kids Spanish, as a second language, while they're young will provide them with many benefits and skills for the future, such as literacy and cognitive skills. With the proper instruction and guidance, kids can learn a second language with ease and a more natural, native pronunciation. Here are 5 tips for teaching Spanish to elementary kids.
1) Personalized Alphabet
Students can get creative by illustrating their very own Alphabet. Take a look at "Fun with ABC's – Loteria Style" for some ideas on how to instruct students to create their own personalized bilingual Alphabet. This will help students learn the Alphabet in both English and Spanish with a playful Hispanic twist on Bingo.
2) Families Ties
Writing about a familiar topic is a good way to help teach Spanish to elementary kids. They can write about their siblings or family, and talk about what makes each of their family members unique, family traditions, or family vacations. Have students read a bilingual book that focuses on the family such as "Just Like My Sister," by Katherine Del Monte and Max Benavidez. This book shares the story about a girl that admires her older sister and dreams to be just like her when she gets older. This story can help inspire students with their writing.
3) Leveled Reading by Lectura Books
Leveled Reading is an excellent technique for teaching Spanish to elementary kids. Just in time for the 2019 school year, Leuctra Books is set to release a brand new Early Reader Series in October 2019. This series includes multicultural images and stories, as well as non-fiction anecdotes. Level I features simple vocabulary, repeating words, matching pictures and words, and familiar ideas. Level II features easy dialogue, longer sentences, word clues, a simple plot, and recognition of key features in sentences. Level III features multi-syllable words, compound words, prefix and suffix ID, different points of view, and story elements – beginning, middle, and end. And, Level IV features descriptive text, complex sentences, character development, expanded vocabulary, and encourages the ability to read aloud.
4) Share Attributes of their Mother
Mothers typically play a significant role in the lives of young children. "Amazing Mama," by Daniela Del Monte is a good bilingual book to read in class. The book features a classic story about a mother-child relationship from the child's point of view. After reading the book, students can write attributes of their own mother and bring pictures of their mothers to share in class during a bilingual show-and-tell session.
5) Share their Feelings
Kids can learn Spanish by expressing their feelings. The perfect assignment to get kids to share how they're feeling is a "Today I feel…" free-writing session. Many kids have a hard time expressing their feelings, so a great book that can help them get in touch with their feelings is "The Many Faces of Max," Katherine Del Monte. The book shares the story of a very expressive dog named Max. Max has no problem sharing his feelings through his expressions.