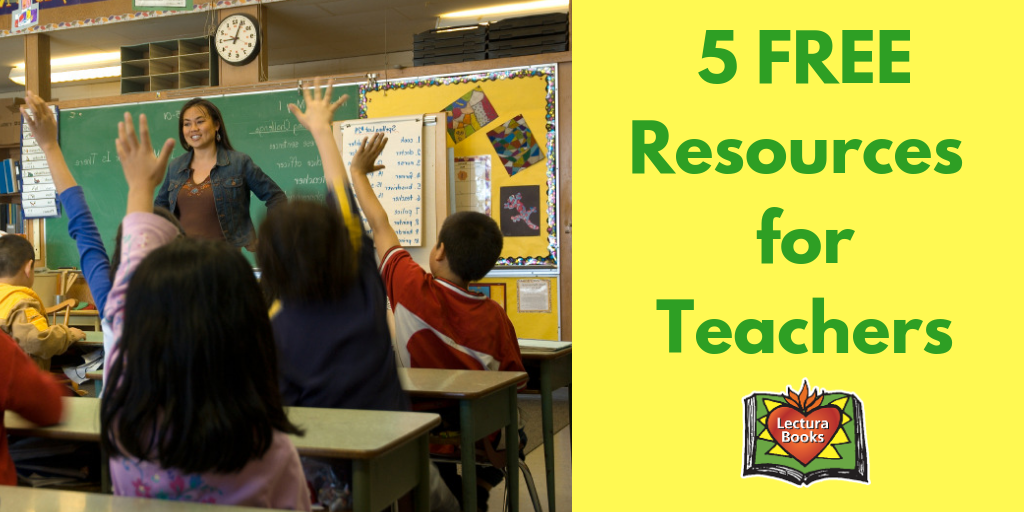 A teacher's work is never done.  After spending the entire day in the classroom, you have to research topics and activities to bring into the classroom, plus correct assignments.  We're not going to sugarcoat it. Being a teacher is hard, especially if you lack the right resources. That's why we've compiled a list of 5 free resources for teachers.  Hopefully, these resources will facilitate your research process and bring inspiration and new ideas into your classroom!
Resource For Teachers #1: PBS Learning Media
PBS Learning Media helps teachers bring the world into their classroom.  PBS is a nonprofit organization that focuses on distributing educational programming free-of-charge to the masses.  This member funded network created PBS Learning Media to help teachers manage their classes and assignments, as well as to help teachers align their lessons with state standards.  Additionally, this platform allows teachers to create puzzles, quizzes, and lesson plans.
Resource For Teachers #2: Amazon Inspire
Amazon Inspire is an excellent resource for K-12 teachers seeking to collaborate with other teachers within their local and national communities.  This open collaboration service makes it easy for teachers to research and obtain quality educational materials and content. It also gives teachers the ability to share their own quality educational materials and content.  Teachers can easily search by grade levels, subjects, and resource types, among other criteria. Amazon Inspire contributors include third-party publishers, school districts, schools, and teachers.
Amazon Inspire is also a great resource because it facilitates communication and learning amongst peers.
Resource For Teachers #3: NASA For Educators
NASA For Educators is a STEM-based education resource from NASA.  This platform allows teachers to search for hundreds of resources such as lesson plans and teaching materials and content.  Teachers can search by grade level, subject matter, or even by keyword. NASA For Educators has a free weekly education email that delivers information on the latest NASA STEM news and resources for teachers to use in their classroom.
Resource For Teachers #4: Newsela
Newsela makes finding the latest news and current events super easy for teachers with busy schedules.  Newsela is a database of news and current events that are suited for use in the classroom with age-appropriate material from elementary school to beyond.  News stories and content are available in a variety of formats and reading levels. Newsela provides teachers with quizzes, writing prompts, and annotations that they can go over in class to assess the engagement level of their students.  When students are more engaged and comprehend what they are reading, they are more likely to enjoy reading. Thus, Newsela is a great resource for teachers to use to develop their student's literacy skills.
Resource For Teachers #5: The Latino Family Literacy Project and Lectura Books
The The Latino Family Literacy Project is an excellent source for teachers that work with a diverse student population, including Latinos and other English Language Learners (ELLs).  This educational organization offers in-person workshops and FREE online webinars with purchase of program materials. The training provides a step-by-step culturally relevant approach that helps teachers work with their ELL students and their parents. The Latino Family Literacy Project provides curriculum and books for schools to connect with parents' of ELL students, so that they can encourage parental involvement to boost the literacy skills of their children.
Lectura Books offer FREE Bilingual Downloadable STEM Activities with purchase of book sets. These bilingual activities are perfect for family engagement, adult education, and dual language program. Select from the Preschool set of books or the Elementary set of books.