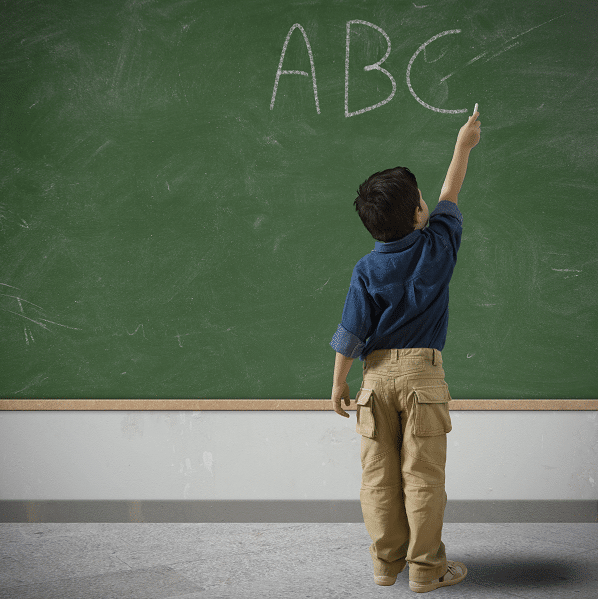 Reading with young students who are English Learners (ELs) entering kindergarten is necessary because it sparks their desire to learn. Reading helps to ease the transition from preschool to kindergarten because ELs feel that they are learning and preparing to do well in school. It is important to choose books that young kids can relate to, as books that their parents can read with them. Bilingual books are an excellent choice to read with ELs entering kindergarten, and Lectura Books has quite a few good books for young children. Here are three school readiness bilingual books for entering kindergarten.
Fun with ABC's – Loteria Style
Fun with ABC's – Loteria Style is an award-winning book featuring illustrations by Luciano Martinez. This book will help prepare children for kindergarten by teaching them the alphabet. Fun with ABC's – Loteria Style features fun illustrations that bring the alphabet to life. The best part about this book is that young ELs learn the letters of the alphabet in both Spanish and English. Fun with ABC's – Loteria Style is the winner of two awards: the 2010 International Latino Book Awards Best Educational Book and the 2009 Moonbeam Children's Book Awards for the Best Alphabet/Counting. Book.
Family Phonics
Lectura Books' Family Phonics series is a program created just for EL parents and their children. The series features three levels and goes over core phonics concepts such as rhyming words and learning vowels. The Family Phonics series can also be used to meet Title I Parent Involvement and Title III for English Language Development requirements. Additionally, materials taught with the series meets the criteria for ESL and Migrant programs. Each book includes a vocabulary review, word and picture match, upper case and lower case practice, and Spanish support with illustrations.
Colors All Around
Colors All Around highlights the vibrancy and simple beauty of color. This book encourages children to name the colors in the world all around them. It is important for children to know basic colors prior to entering kindergarten, so this book is quite helpful. Colors All Around won the 2009 Moonbeam Children's Book Awards Best Preschool Book.
School readiness bilingual books work to increase language, literacy, and vocabulary skills. Incorporating bilingual books encourages parental involvement, as EL parents are able to read with their children and comprehend what they are reading. Lectura Books award-winning school readiness bilingual books are real assets for preparing children for kindergarten. Visit our website for more information regarding our books and the helpful resources we offer teachers and EL parents.