About Lectura Books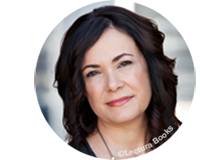 Today we see the rapid growth of the Latino population in the United States. An offshoot of that phenomenal growth is that parents often speak in Spanish, while their children learn English at a much faster rate. At the same time, many students are choosing to learn Spanish at school to meet their language requirement. Bilingual books make it possible for parents and children to learn together. That is the reason we publish bilingual books in English and Spanish. Reading bilingual books is one of the most effective ways to acquire transferable literacy skills, making bilingual books a win-win situation for parents, children and schools.
Our mission is to create a literate society. We aim to create beautiful books, transformative staff development for teachers, and programs for coaching parents for more meaningful parent involvement opportunities, and curricula to inspire reading with children and parents at home.
Explore what Lectura Books has to offer. You will discover a whole new world of the best bilingual children's books in the country.
Katherine Del Monte
Publisher